AIRSPECT
How can we encourage travelers to explore the airport and always make it back to their gate on time?
Please view our process book for a better and more detailed look at our process.
Our Process
During this project, we followed a human-centered design approach. Our process included research, scoping in on our design question, ideation, low-fidelity prototyping, testing and evaluation, visual design, then a high-fidelity interactive prototype.
Research and Opportunity
For my senior capstone project, my team explored this question. Through our preliminary research including surveys, and interviews, we found that common feelings people attribute to the airport are anxiety, stress, and boredom. We also found that travelers always focus on getting to their gates first after passing security. Travelers do not have much interest in exploring the airport and instead, like to wait at their boarding gate. They don't like to leave their gate for too long because they are afraid they will miss important flight notices, they are not sure they can get back to their gate on time, or they just have nothing else to do.
SeaTac airport had 37 million people coming in and out in 2014 and with the increase of mobile devices, there is a huge opportunity to implement an application for SeaTac airport. We had the opportunity to work with David Wilson, SeaTac Airport's Chief Technologist, who gave us insight on the use of technology at the airport and how travelers spend their time at the airport, which further supported our research that travelers do not like to leave their gate and explore the airport.
Based on our research, we created user personas, storyboards, and scenarios.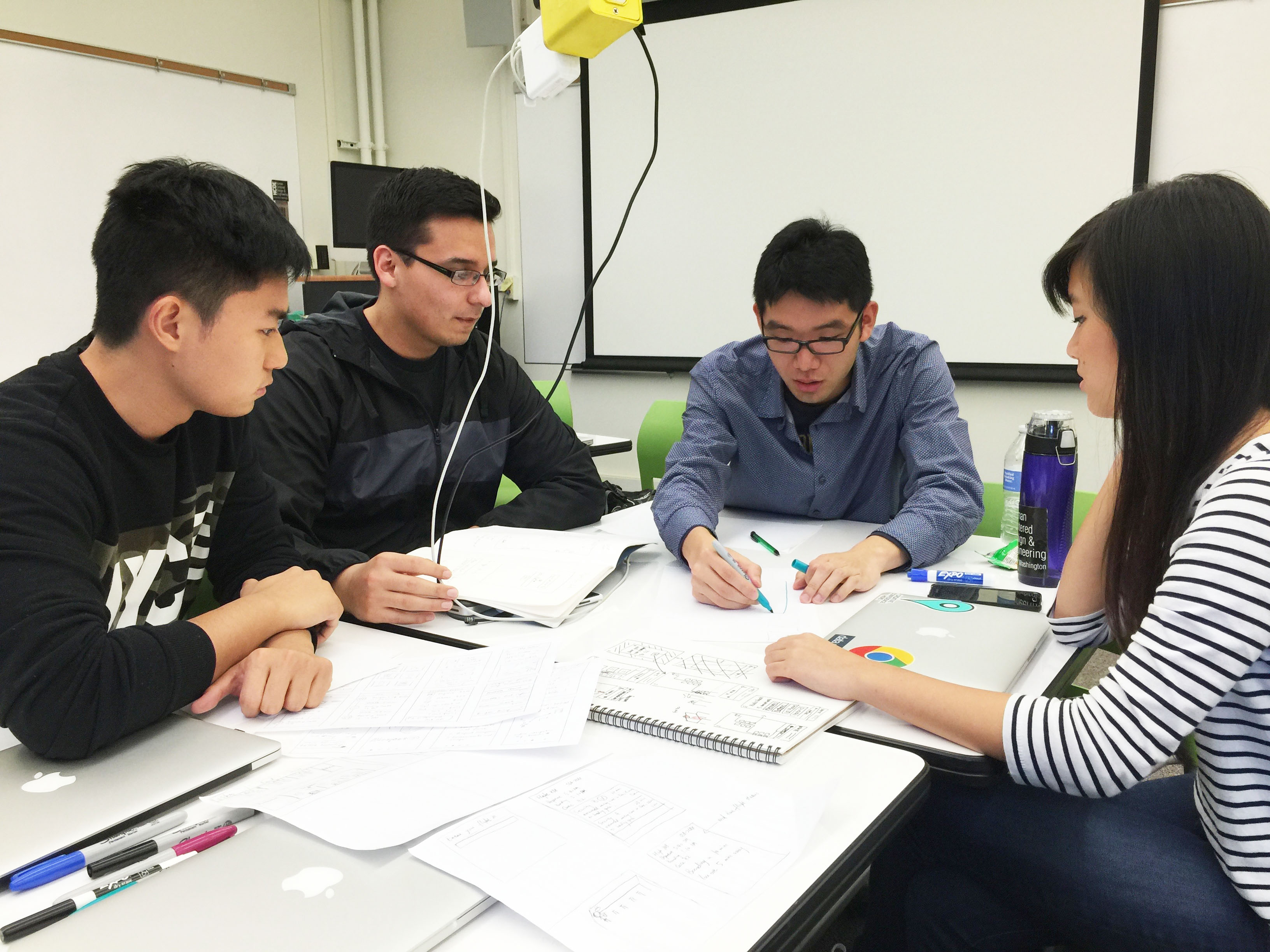 Ideation
During our ideation phase, we began the preliminary design of our project. Based on the user research, we decided to design a mobile application. We first had brainstorming sessions to form our initial concept for the design of our app using post-it notes and affinity diagrams. We iterated through this process multiple times until we could narrow in on our scope. Then, we created sketches, a sitemap, and information architecture of our product to help define the flow and general interface of our design. After this, we created user scenarios for each persona, storyboards, and a low-fidelity prototype to get quick feedback from potential users.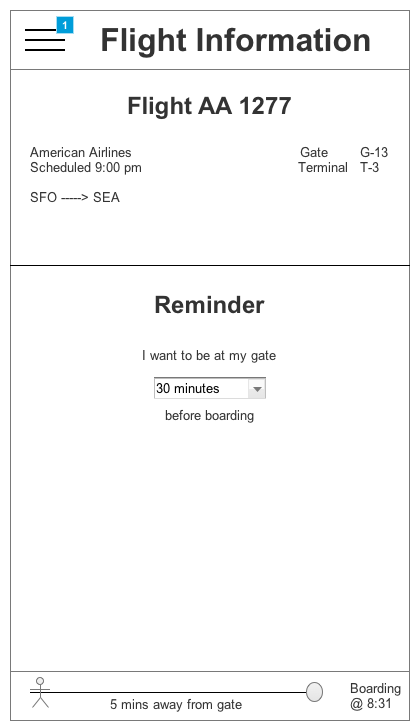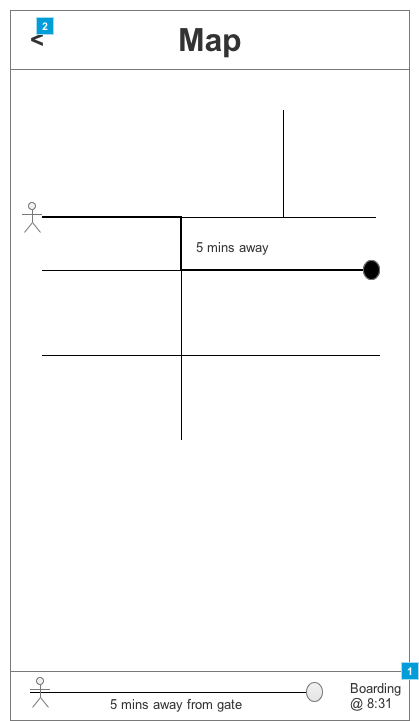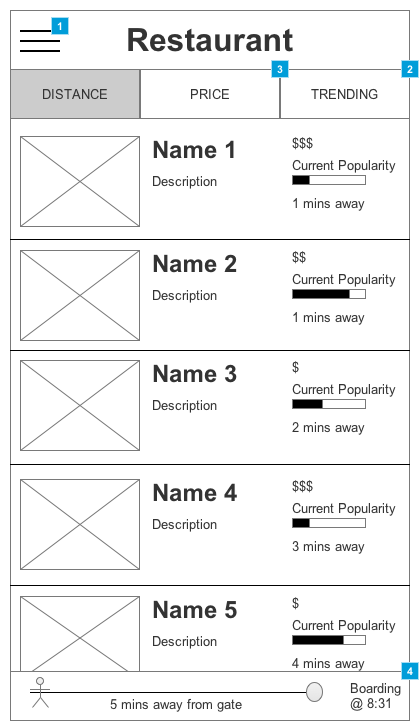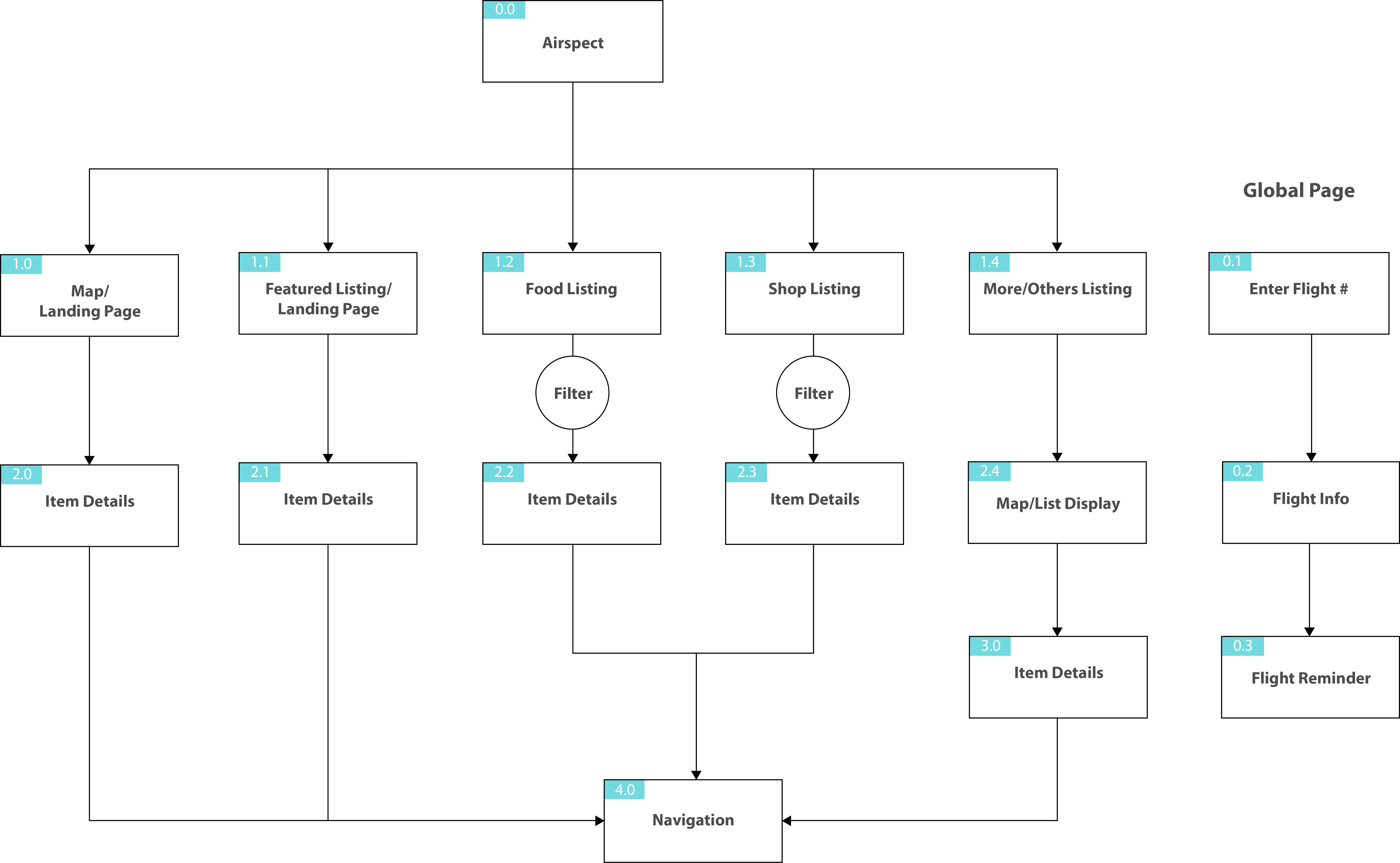 At the end of our ideation process, we decided to focus on discovery, time awareness, and navigation.
Prototyping
We created paper prototypes and a low-fidelity Axure prototype to test our initial designs and did guerilla usability testing at a library on campus. Our two main findings were:
The burger menu we had in our prototype made it harder and costed more time for our participants to navigate and find what they are looking for. Information is being hidden under the stacks of the burger menu.
Participants got confused when they interact with the map. They weren't sure how to find a place and navigate to there, nor exit the map view after they finished.
The bottom flight status bar was not obvious.
The map did not show how the filters on the side would affect what showed up on the map.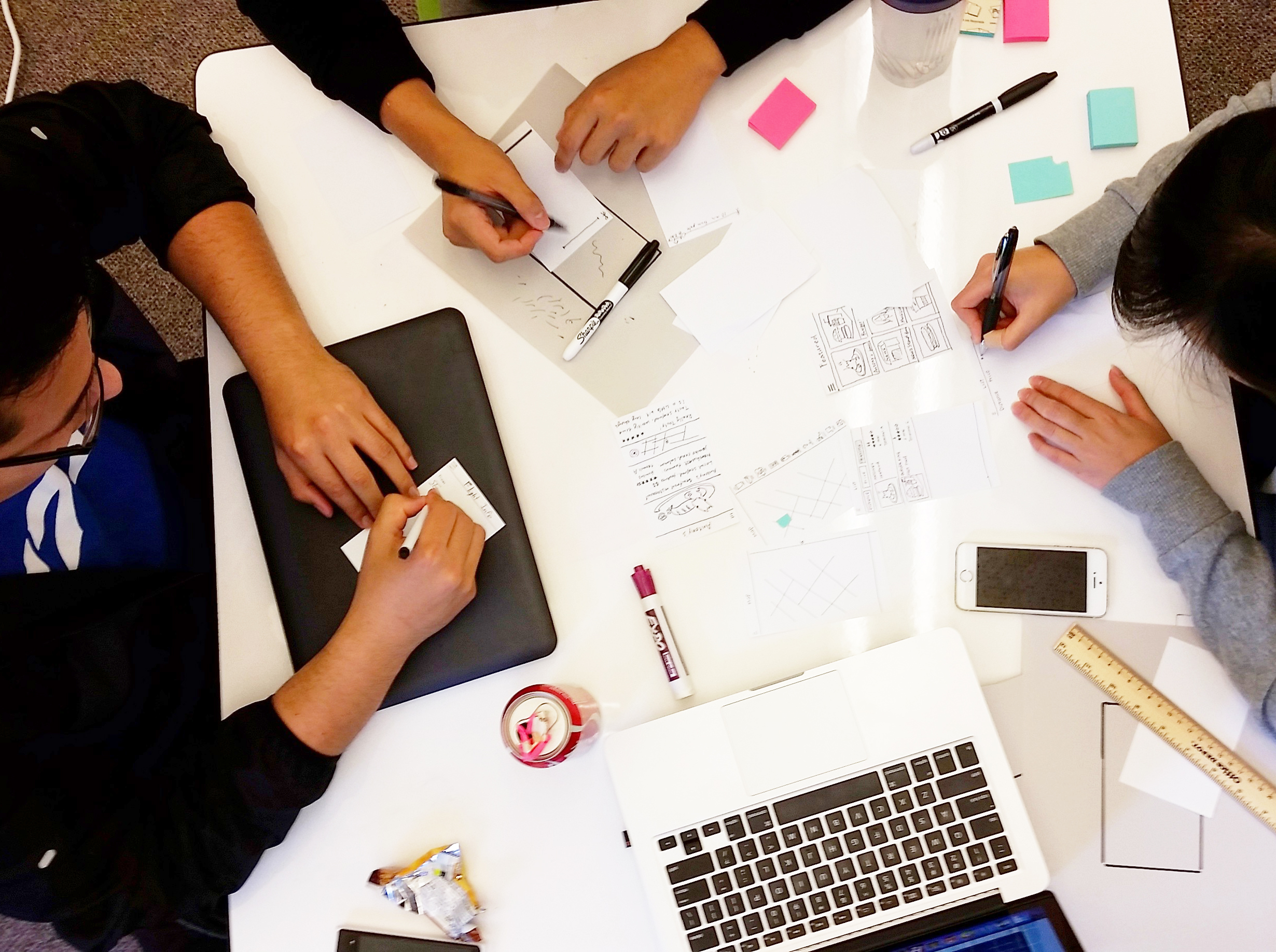 Visual Design
For our visual design we started off by creating a moodboard. Then after a couple iterations, our resulting design is below. We also created annotated visual design, which can be found in our process book . Admittedly, we sacrificed time working on visual design for other parts of our process. We would like to have done futher iterations on our design.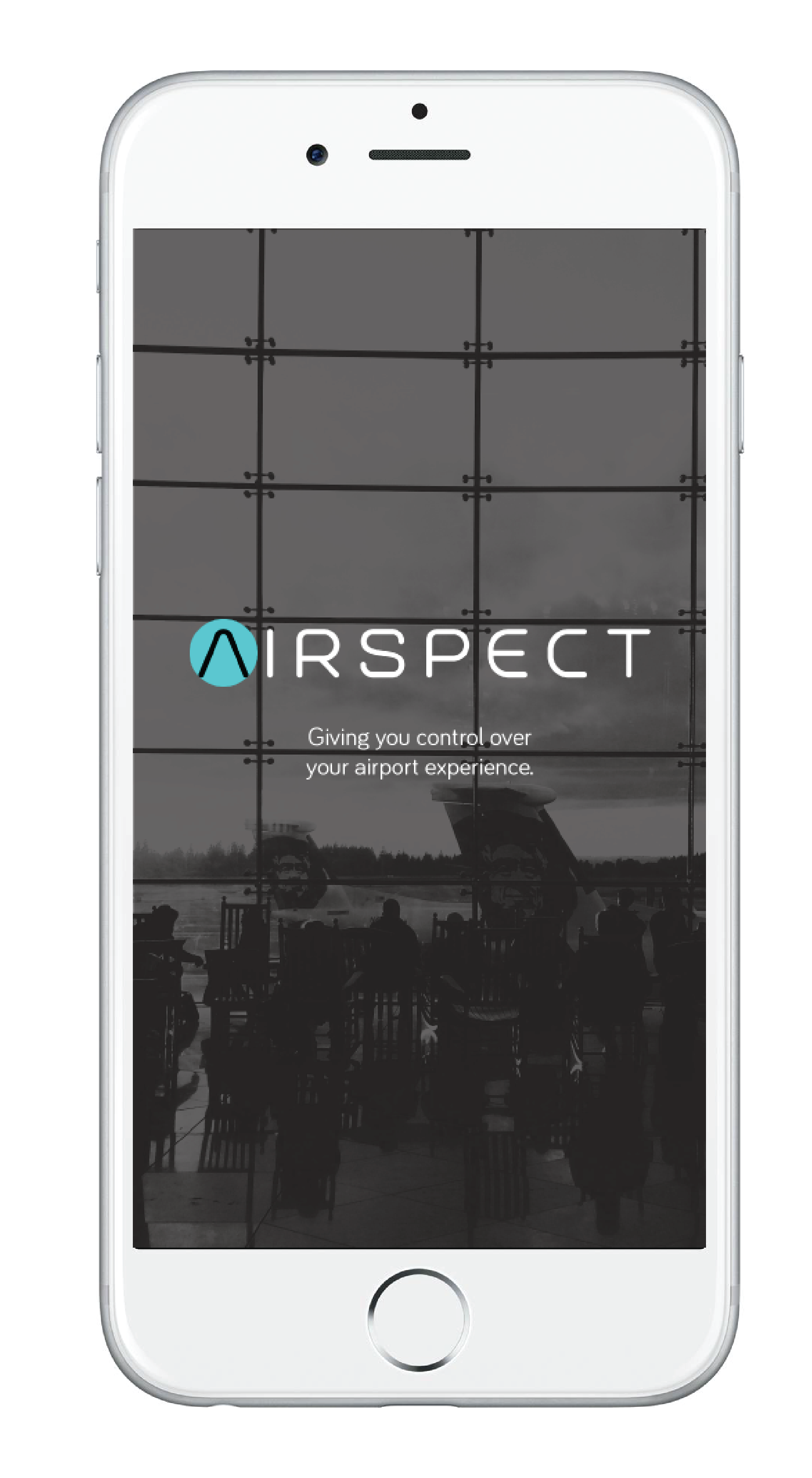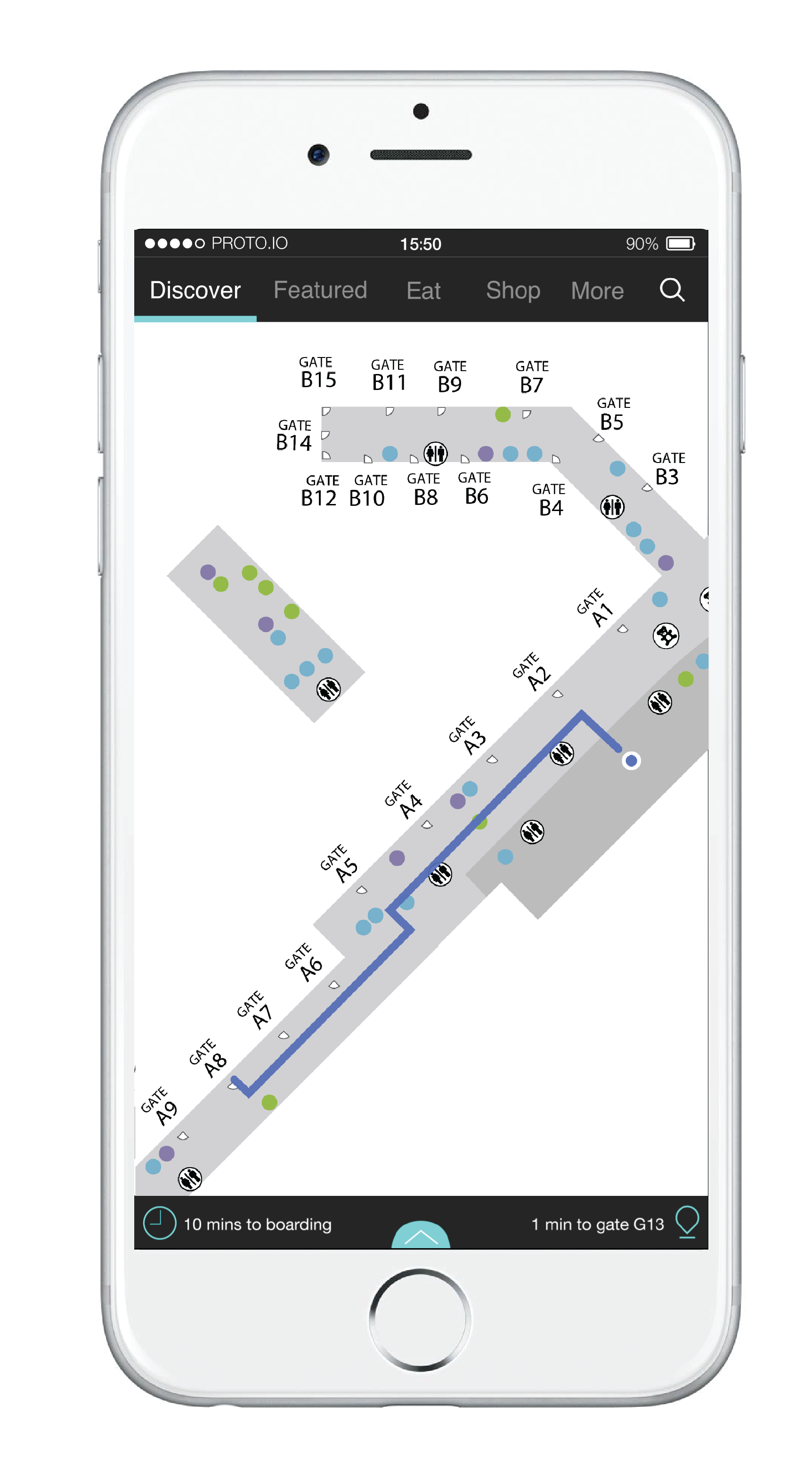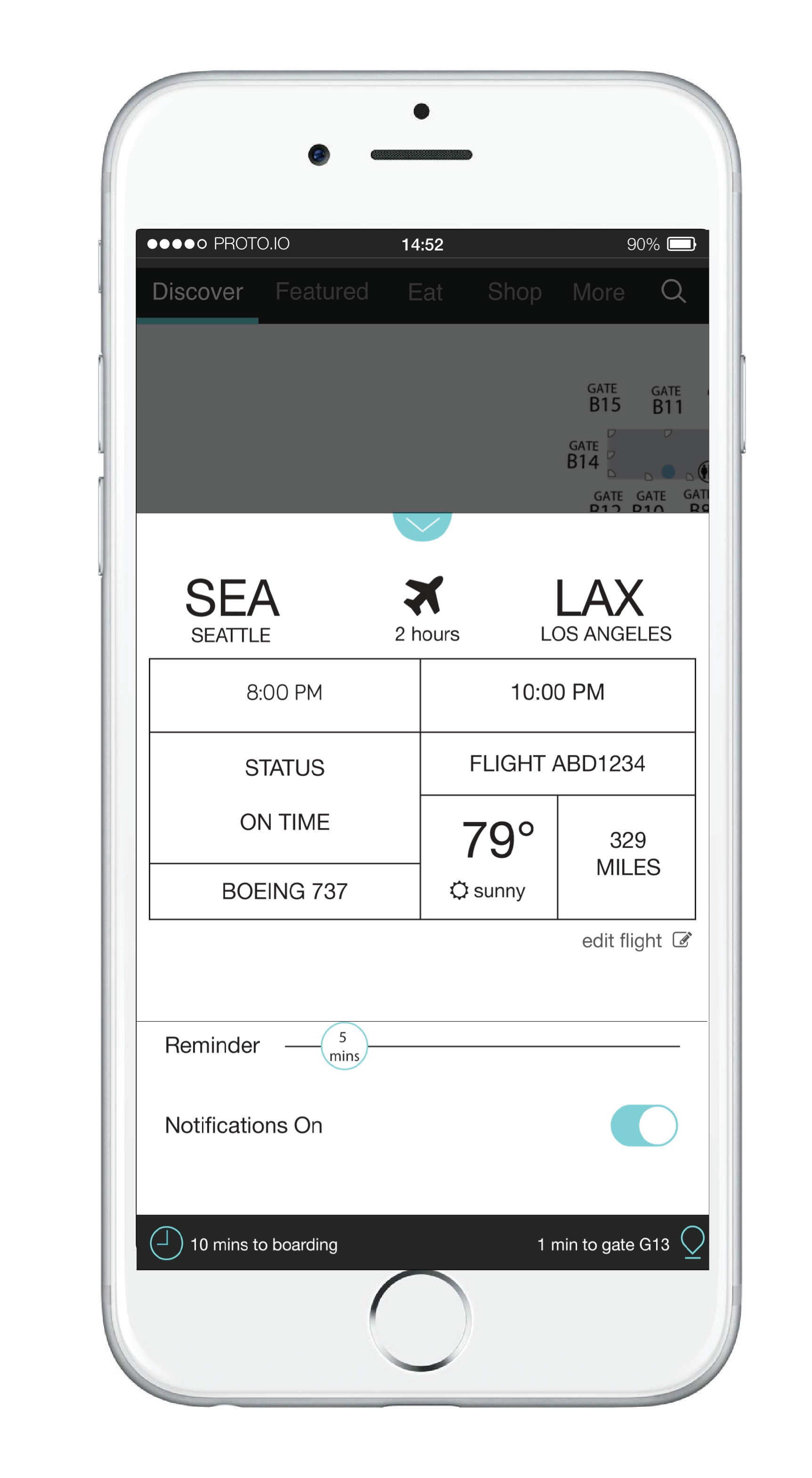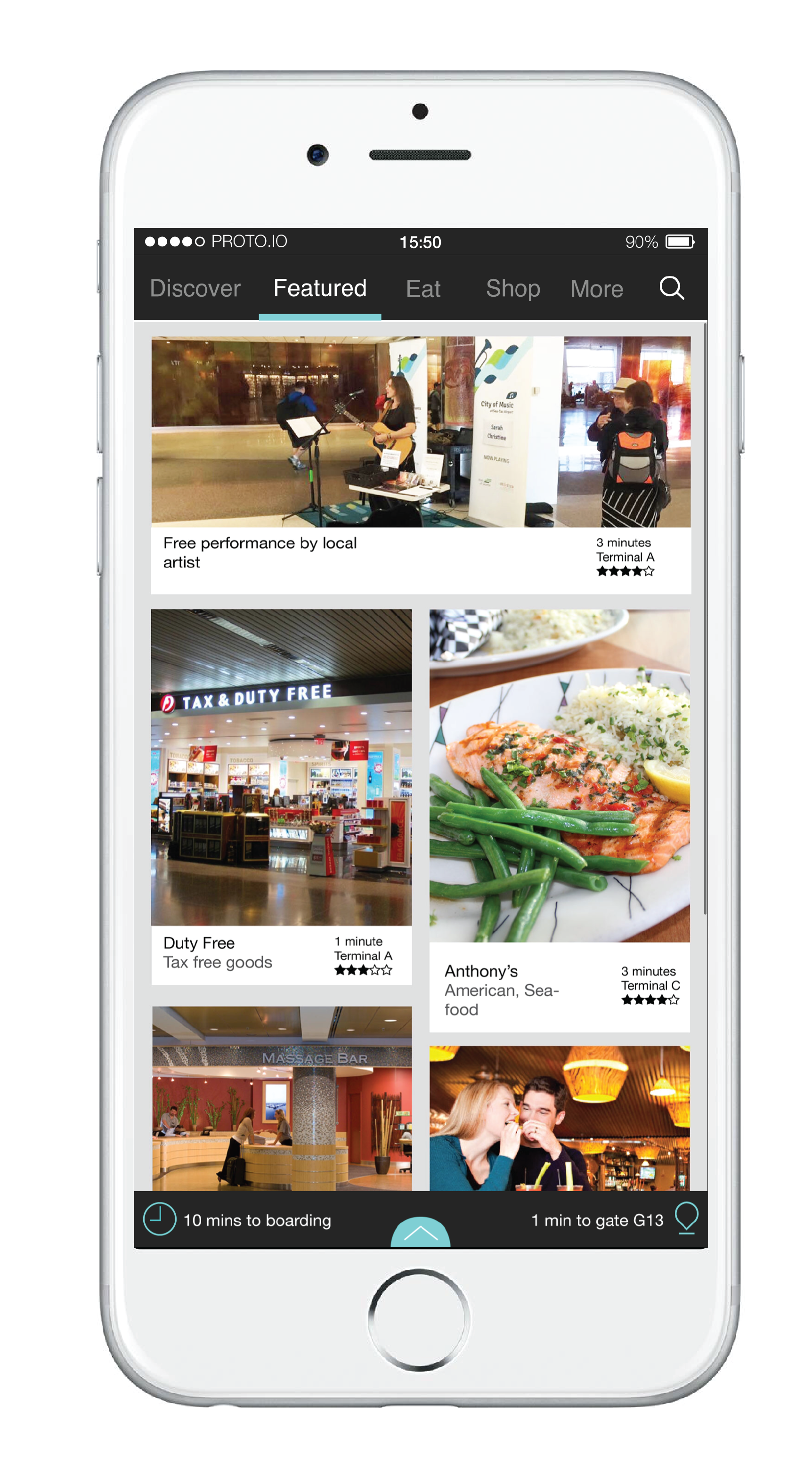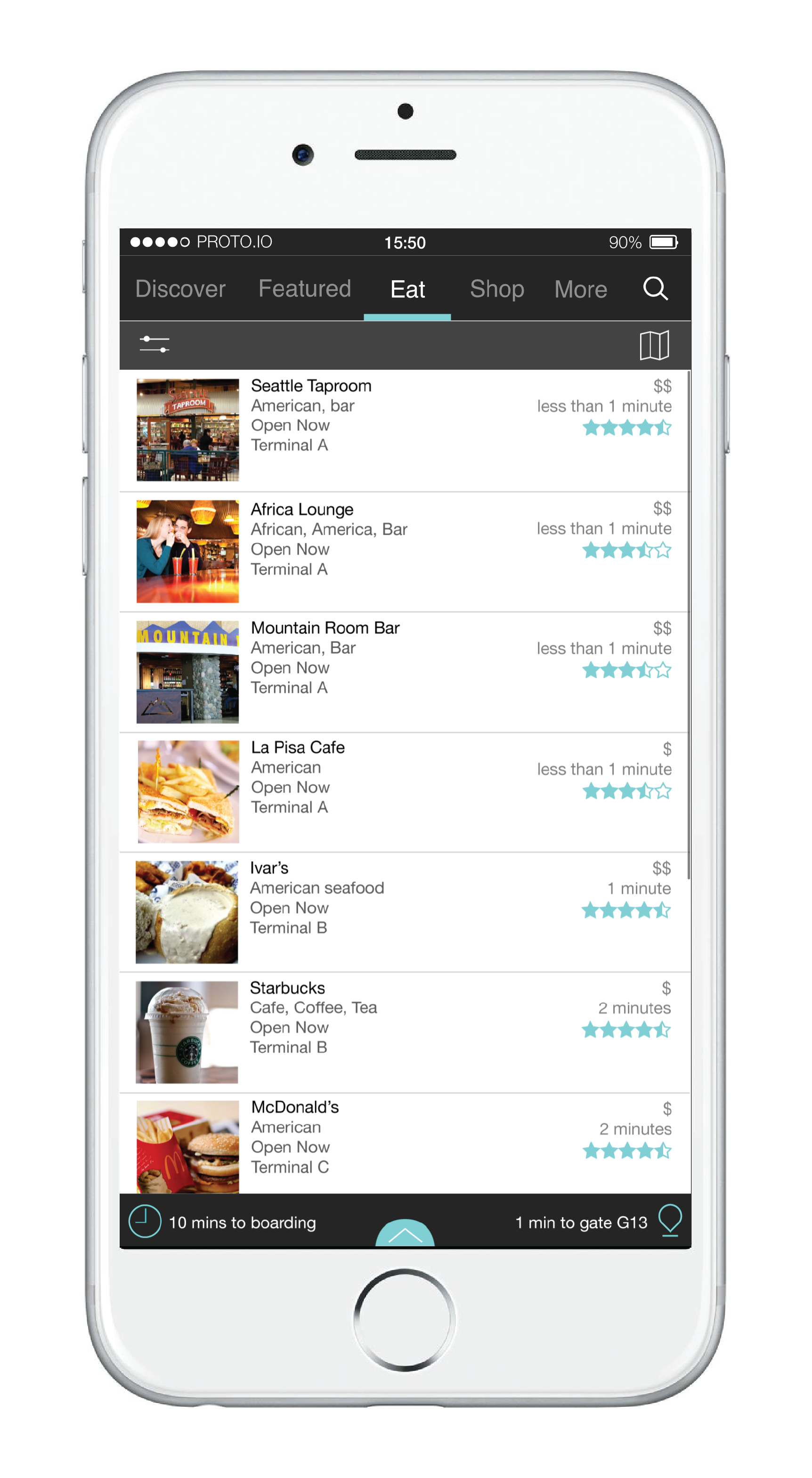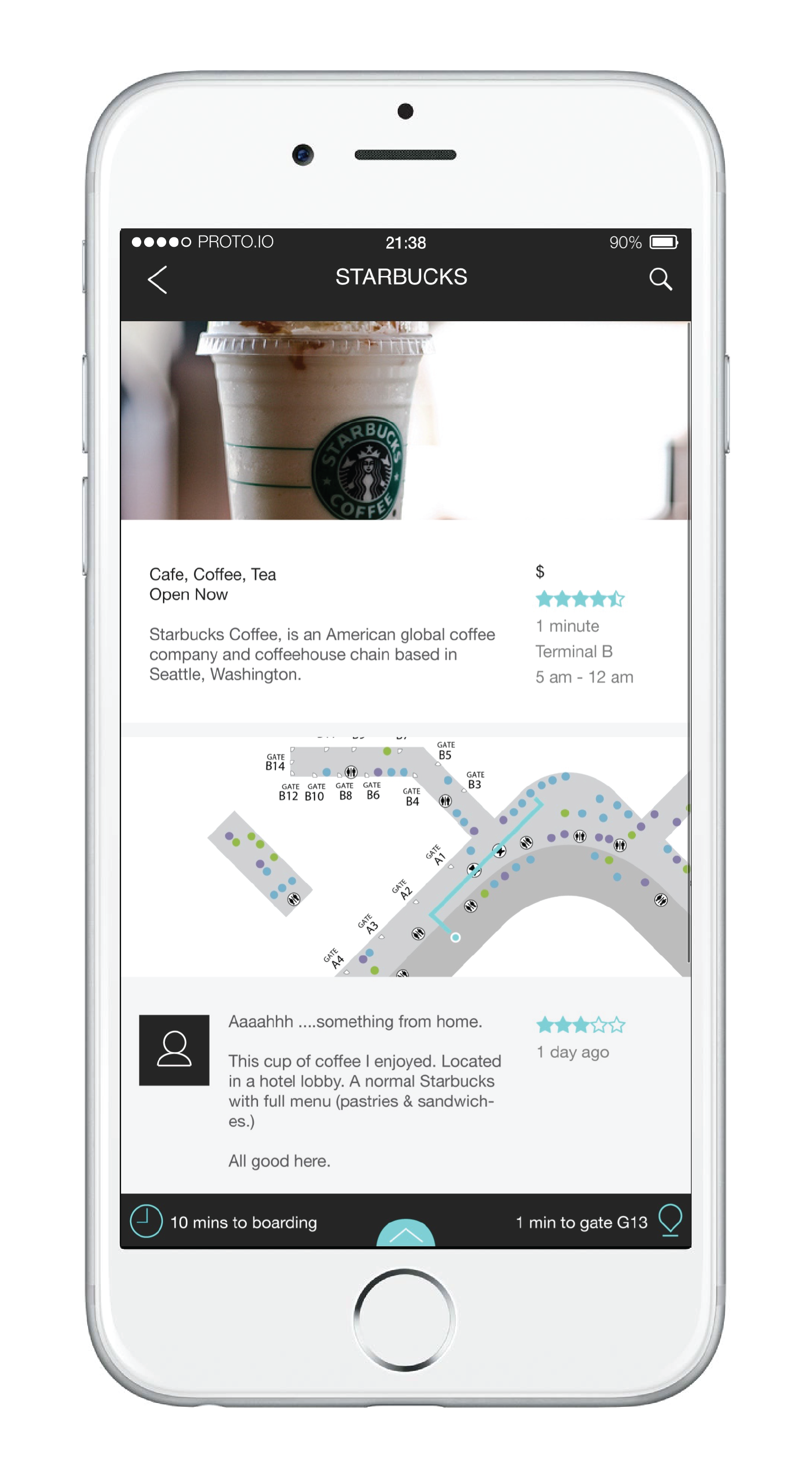 Result
Our solution is Airspect. Airspect makes use of Bluetooth-enabled Beacons to track travelers' locations in the airport to help them find nearby attractions. Knowing the location and flight number, Airspect allows travelers to feel relaxed by tracking time for them and providing notifications. With assurance that they have time to spare before boarding and that they are posted on the flight status, they can take their time and stop by shops/restaurants on their way to their gates or explore the airport. Our application allows travelers to control their airport experience.
Presentation
We presented our work at our department's Capstone Open House in June and recieved 2nd place for the people's choice award. Although we had the opportunity to continue the project with SeaTac Airport, our group decided to conclude our work here.