SOCIAL TRANSPORTATION
Society is becoming more and more socially disconnected as the growth of technology increases. This is especially true in public spaces, specifically in public transportation. How can we design public transportation to fix this problem and increase social interactions and make it enjoyable?
Keep reading, or view our presentation slide deck.
My Role
My role in this project was doing web research, producing initial sketches during our ideation phase, slide deck design on InDesign, storyboard explaining route feature, and the integration of our designs into an image of an actual bus through Photoshop.
Our Process
User Research
Research involved posting signs on bus stops around the University of Washington with complete-the-question phrases: "When I'm on the bus I feel..." and "If I could improve the bus system, I would..." We got some entertaining responses, but also responses that were very informative. Riders find the busses crowded and uncomfortable, and the number and locations of stops are troublesome. We also sent out a Google form survey and got about 100 responses in a span of three days where we got data supporting our signage data, and also data about the social aspet of public transportation being unpleasant. During our online research a quote that stood out to us was from Ester C. Kim's work about Symbolic Interaction, "As strangers on the bus, individuals have no incentive to invest their time or energy in others." We also found that "Riders are 30% more likely to converse when sitting across from each other than side-by-side."
Therefore, we decided to focus our design to make public transportation: friendly, simple, cozy, spacious, and worry-free. Our target audience being average commuters ages 15 and over with an average bus commute between 20 minutes and an hour.
Ideation
Then we went through an exercise to create as many design ideas surrounding our topic "social transportaion" in 10 minutes. We picked our best ones and expanded upon them.

We decided to design an interactive table for bus riders to play games with each other, while also being able to plan their routes, and find social events nearby the bus route. We placed the seats facing each other with the table between them, since our research showed that this facilitates more conversation. We created storyboards to show the functionalities we decided upon.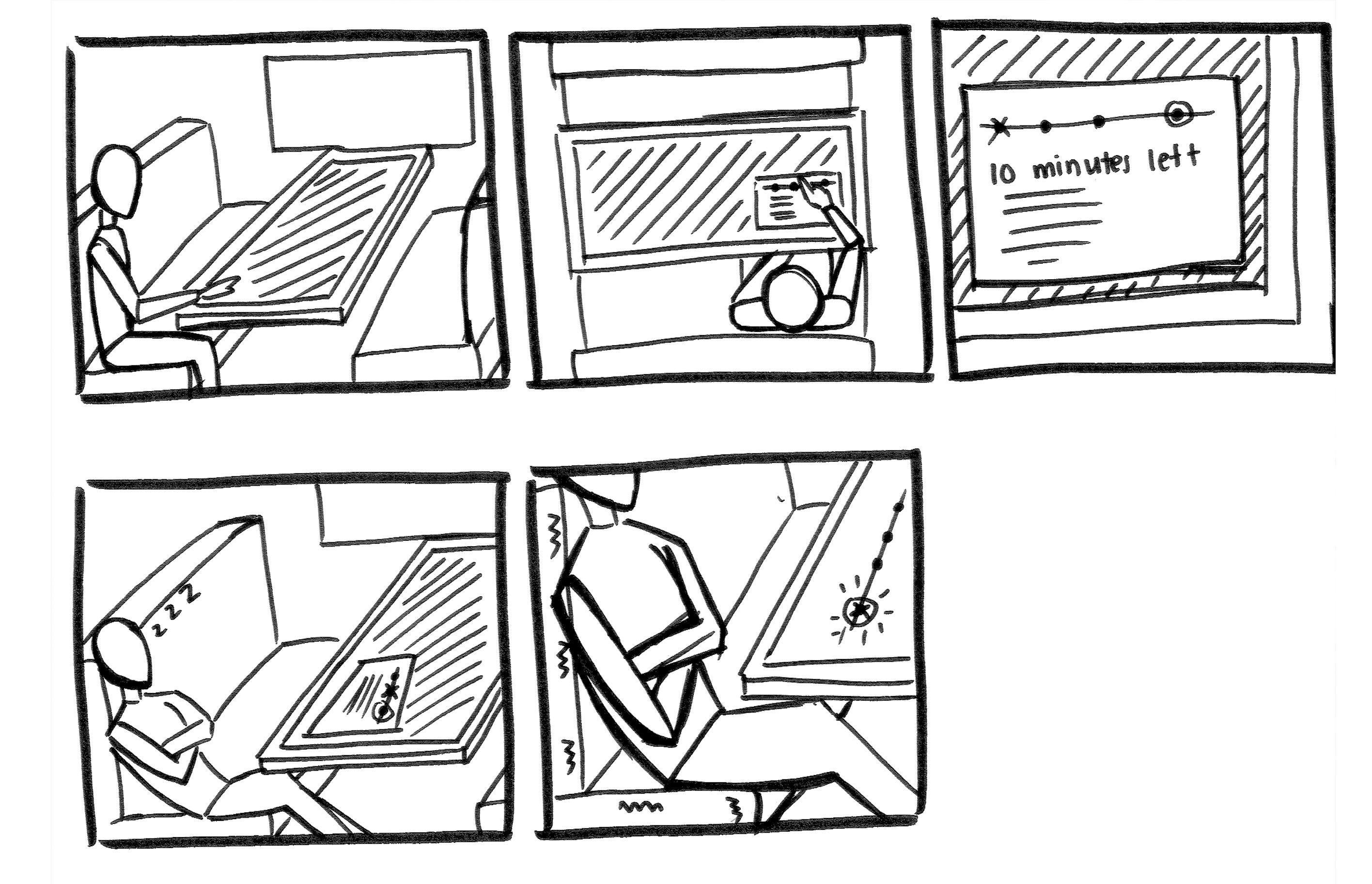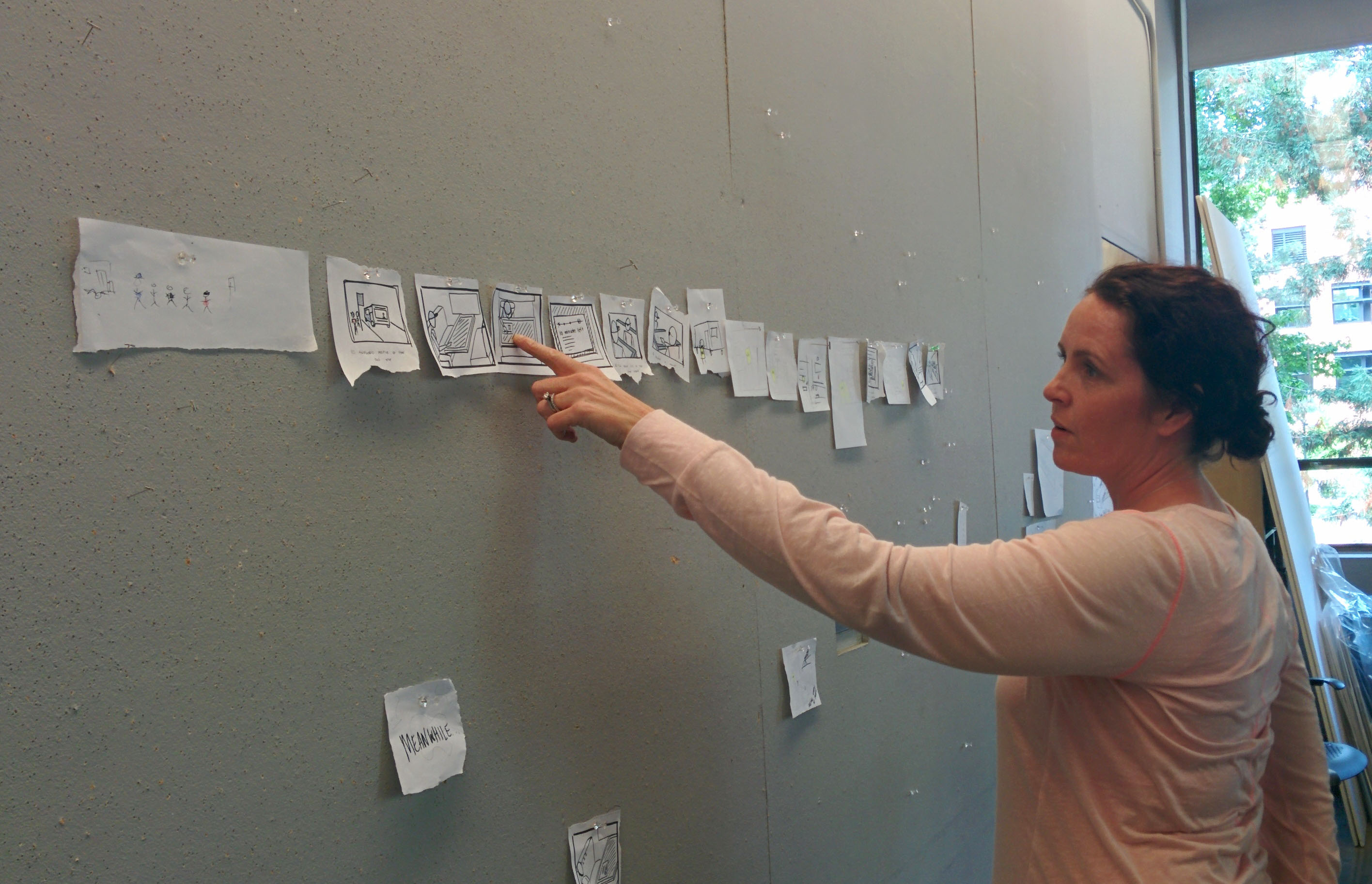 Moodboard
After this we went to look for inspiration. We each created our own mood boards and then meshed them into one agreed style type after discussion.
Results
We created wireframes that led to our final design. The main screen has options for the user to "plan," "play," or "connect." The "plan" feature lets users plan their bus route. But simultaneously, users can also go to "play" and play games with others on their bus. There is a leaderboard for each repsective bus. This encourages riders to engage with each other and become the "ruler" of the bus. Riders can also go to "connect," which will show them events happening near their bus route.
Our hopes with our design is to make public transportation more interactive and friendly, while showing users new ways to get involved with the community around them.